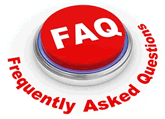 Please try the search engine to answer any question. If you cannot find the answer that way, click on the FAQ logo or try the Contact Us Page to ask your question.
Current Committee Chair
Tom Tangney Roads@RosedaleMHOA.com
Purpose
The Roads Committee commissioned by the Board of Directors to advise the Rosedale Master Association (HOA) and their designated property manager (RPM) with the following:
Maintaining Rosedale's Roads, all of which are private

Maintaining/repairing the storm sewer inlets located on roadside curbs

Cleaning, refurbishing/repairing, and maintaining the community sidewalks, curbs, walls, pillars, fencing, gatehouse exteriors and entry monuments (includes repainting*)

Maintaining community and individual mailboxes**

Coordinating roads related activities with Manatee County where appropriate
* Color selections are made by a small advisory group consisting of volunteers from several committees and interested residents and are approved by the Master HOA Board.
** Residents should contact Resource Property Management (RPM) directly to report damaged mailboxes in need of repairs for the fastest response.
Responsibilities
All roads were repaired and resurfaced in 2019 and are, generally, in good condition. However, it is expected that a seal coat will need to be applied in all neighborhoods over the next 5 years. Potholes are addressed as needed. Water table fluctuations have led to some small areas of road surface rippling that may need to be addressed pending a root cause analysis by external engineers. There are approximately 35 v-grate sewer inlets in Rosedale that will be replaced with higher capacity open throated inlets during 2023 and 2024 to help minimize flooding during heavy rains. Depressions also commonly occur around older sewer inlets and these are also addressed as needed. Cleaning is done on an annual rotational basis meaning that there are different areas of focus each year. Most exterior walls were cleaned and painted in 2022. The focus in 2023 will be cleaning and painting of the entry gatehouses, ironwork pillars and fencing, sign and mailbox posts and the remaining exterior walls not addressed in 2022. In addition, sidewalks can heave and crack due to adjacent tree growth and curbs can get damaged when hit by vehicles (especially trucks). A major sidewalk repair took place in 2019/2020 and will be readdressed along with major curb damage in 2023. Minor chips and cracks to the Miami curbs (shallow V shaped curbs) are typically left as is. Repair of sign damage due to hurricane Ian is pending back ordered materials. Faded/chipped signs due to normal weathering are also selectively replaced on an annual rotational basis. Finally, the large SR70 and 44th St entry monuments are being refurbished in 2023.
Members
All committee members are appointed by the RMHA Board of Directors. Members will be recruited throughout the year by other committee members, Board members, and the committee chair.
Number of Committee Members
This committee will be organized around neighborhoods. Ideally, six or seven members each will be responsible for keeping an eye on their assigned roads, sidewalks, road signs, and mailboxes. When issues arise, the committee likely will confer and then propose remedial action (repair, fines, etc.).
Length of Service
Members of all committees are appointed for one-year terms but may serve longer.
Committee Chairs
The Board will appoint a chair as soon as practical after the organizational Board meeting that immediately follows the annual membership meeting. The chair then solicits members for the committee and presents them for Board approval at the next regularly scheduled Board meeting. Current members may be reappointed.
Funding the Committees
Working with the Board Treasurer, each year each committee recommends a budget for its planned activities. In the event of an emergency requiring additional funds, the RMHA Board president or vice president can approve the necessary funds.
Absent an emergency, if any committee proposes any expenditures, that proposal will be provided in writing to the property management company representative at least five days prior to the date of any regular meeting of the RMHA Board so that the proposal may be included in the management report delivered to the Board before its meeting. No funds are expended without the approval of the RMHA Board.
Relationship to the Board
The Roads Committee, like all other committees, serves as an advisor to the Board; the committee chair reports to the Board member designated as its liaison. Committees make written recommendations to the Board, which may accept or reject them. The committee delivers a written report at regular Board meetings; the report is submitted to the Board for review at least five days before the appropriate Board meeting.
Nothing in the committee charters prevents the Board from exercising its statutory duty to maintain, repair or replace the common property of the Association as the Board deems necessary.
Relationship to Property Management Company
The RMHA Board Treasurer, serving as the Investment Management Committee chair, will work with both the property manager and property manager accountant on transfer of funds, preparation of budget and monthly financials. Each of the other committees will interact with the property management company through that committee's Board liaison.
Committee Meeting Schedules
Because none of the committees has authority to spend money or undertake projects without Board approval, their meetings do not have to be posted. However, interested homeowners may contact the committee chair or the Board liaison to learn when its meetings will be held. Unless legal or personnel matters are to be discussed, homeowners may attend the meetings.
2.15.22