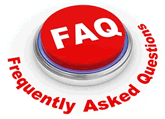 Please try the search engine to answer any question. If you cannot find the answer that way, click on the FAQ logo or try the Contact Us Page to ask your question.
Lena Road and 44th Avenue Extension Committee
​
​
​
​
​
Lena Road and 44th Avenue Extension Committee meeting with Commissioner Baugh
On Monday, Nov 29, some members of the Committee had a Virtual Meeting with Commissioner Vanessa Baugh regarding the status of the proposed Lena Road extension and the 44th Ave extension.
As a result of the meeting we were told that the Design Study of the Lena Road extension began in Oct 2021 and will be fully completed in Sept of 2022
Lena Road Land Acquisition will begin in Oct of 2022 and that will take a year to complete
Construction of the Lena Road extension is scheduled to begin in Oct. 2023 and be completed by Dec 2025.
The agreement the county has with the CeMex Plant going in on Lena Road is that the CeMex trucks will enter and exit Lena Road using SR 64 only and not use SR 70d. It was also discussed at our meeting that perhaps the CeMex trucks will and could also use 44th Avenue to go either east or west.
A traffic study at 87th Street and SR 70 will most likely be conducted after the Lena Road design study has been completed and that would be late 2022 or early 2023. A second traffic study to determine actual traffic impact at 87th is stipulated to be done after the entire project is completed.
FDOT makes all decisions regarding SR 70 traffic signals and their proximity to each other. A traffic light at Lena Road and SR 70 is not likely to happen due to its proximity to the one already at SR 70 and 87th Street.
The 44th Avenue extension to Lakewood Ranch Boulevard should be completed by the end of 2024. The bridge over Braden River is about 75% completed and then the bridge over I-75 could begin sometime next year. We have learned in a previous meeting with county officials that the intersection of 44th Ave and Lena Road will be a roundabout.
On another subject Commissioner Baugh said that Redistricting is being conducted in Manatee County and she feels she could possibly loose Rosedale as her responsibility but she was not certain about that and would find out in the next 2 weeks as to how that redistricting will affect her responsibilities. She will let us know.
We intend to keep in touch with these issues throughout 2022 and will report any further information we have.
Committee Members:
Fred Booth, Gil Waldman, Rick Schappacher, Bill Moran, Gary Schafer, and John Sedenquist
​
12/2/21
​