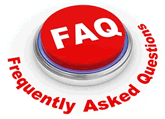 Please try the search engine to answer any question. If you cannot find the answer that way, click on the FAQ logo or try the Contact Us Page to ask your question.
Lena Road and 44th Avenue Extension Committee
​
​
​
​
​
Lena Rd & 44th Avenue Projects
The Lena Road and 44th Avenue Project, titled Project #6 on the Manatee Website, is actually two separate projects. The first is the continuation of 44th Avenue East past the rear entrance to Rosedale. The second project is connecting the section of Lena Road from SR70 to the section of Lena Road from SR64, making it a frontage road from SR 70 to SR64. The County has approved plans for both projects.
Continuation of 44th Avenue to US Route 301
The 44th Avenue Project is the continuation of 44th Avenue East over I75, past our rear entrance and continuing to Lakewood Ranch Blvd.
The extension of 44th Ave East has been on the Manatee County Public Works plans for several years. The connection to 44th Ave behind the wall of your house should be completed by the end of 2025 and/or early 2026. It will be 4 lanes with a grass medium and sidewalks and lights on both sides of the road-just as 44th Ave currently is. It will extend east over I-75. Currently 44th Ave has been completed with a bridge over the Braden River and construction will be moving east towards I-75. . Speed limit will be 40 or 45 mph. Traffic on the Eastbound side behind your home will be approximately 70 to 140 feet from the back of you property line or wall depending on where your home sits. We have known about this since 2004. East and West traffic count will be almost as high as that of LWR Blvd. The construction company office has been placed outside our 44th Ave gate area.Construction and moving of earth behind the wall of your home could begin by summer.
Traffic counts for 44th Ave over time are expected to be 26,000 vehicles per day, comparable to traffic volume on Lakewood Ranch Blvd. When completed, it will impact residents exiting Rosedale onto 44th by substantially increasing the volume of traffic by our rear exit.
At this point we are emphasizing the need for a 4way traffic light at our 44th Ave gate area. As it stands now, there is not a traffic signal planned for our 44th Ave.
Continuation of Lena Road
The extension of Lena Road is planned to be 2 lanes and will have a posted speed limit of 35 mph. When completed this project will impact residents exiting Rosedale onto SR70 as traffic on Lena Road wishing to go east on S70 will turn left onto the 54th Drive East (behind Norman's Liquors) and right onto 87th Street East (our exit). The traffic estimate for the southern portion of Lena Road is 5,000 vehicles per day.
Construction of the Lena Road extension will not begin until the completion of 44th, and is expected to take 2 to 2-1/2 years to complete.
What are we doing about it?
A Rosedale Master Home Owners Association (RMHOA) committee, headed by Fred Booth, is communicating with the county staff and commissioners to help facilitate alternative traffic designs that will eliminate potentially dangerous and unnecessary traffic accidents at the Rosedale exits.
Pushing for a traffic light at our 44th Gate should continue to be emphasized by Rosedale residents. There will be a light at Creekwood and 44th but currently no light east until Lakewood Ranch Blvd. Our request for a traffic light at our 44th Ave entrance/exit area seems reasonable to Public Works personnel but is not currently in the budget. County staff and Commissioners are aware of our request. As well, we should continue to voice our need for the light to the commissioners. The RMHOA Board is working in concert with the RCC to help facilitate resident participation at County Commission meetings.
We are also pushing for signage on Lena Rd to set weight or axel limits on 54th Drive East (behind Normans Liquors). The county is contemplating such signage.
The RMHOA has hired a traffic consultant to review the 700-page project plan to better understand its implications for Rosedale and to identify additional changes we can suggest to protect the community.
To provide updated information to all affected communities impacted by these changes, the county has created Websites with information on both projects. The Lena Road Extension Project Website can be accessed at https://lena-road-extension-project-manateegis.hub.arcgis.com/, The 44th Street to US Route 301 Connector Project is https://44thaveeast.com. Both will offer folks the opportunity to subscribe to receive automatic email notification of any updated information. The County also plans to hold a public hearing in the January time frame regarding 44th.
We will continue to keep you updated on the progress of the committee and the projects.
Read "Rosedale residents struggle with Lena Road extension" on SmartNews: https://share.smartnews.com/nen4o
​
9/29/22
​