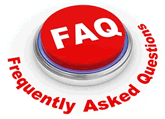 Please try the search engine to answer any question. If you cannot find the answer that way, click on the FAQ logo or try the Contact Us Page to ask your question.
Thinking of Moving to Rosedale
Background Information for Realtor and Buyers Who are Not Familiar with Rosedale:
Rosedale is a peaceful gated golf course community located off Route 70 just north of the Sarasota county line in Manatee County. The Rosedale Golf and Country Club, located within the community, has been voted the Best Golf Course by the Bradenton Herald three years in a row. The community is lavish, with many beautiful lakes, trees and landscaping.
Rosedale consists of approximately 1100 homes. All 1100 homes are governed by a Master HOA Covenants, Conditions and Restrictions document (CC&R's). There is a seven member Board of Directors who are all volunteers elected by the homeowners. Currently the Board, with homeowner approval, has hired the company Resource Property Management (RPM) to oversee the management of Rosedale.
There are three areas of homes within all of Rosedale:
The Legacy area-homes built from 1992 to 1999

The Highlands area-homes built from 1999 to 2011

The Links area-homes built from 2012 to present
Rosedale has a Master Homeowners Association (RMHA) that governs single family homes, communities that do not have homeowner associations, and all common areas. Common areas include streets, sidewalks, entryways, gatehouses, mailboxes, signs, signposts, street
lighting, and cable TV. Master HOA dues are collected January of each year.
​
The Master HOA Covenants, Conditions & Restrictions (CC&R's) are available to all homeowners and are given to new homeowners when they purchase a home in Rosedale. The CC&R's cover for example home appearance and maintenance, roof cleaning, and restrictions regarding use of the homes, garages, vehicle parking, animals, rentals, lawn and shrub maintenance, tree trimming, visitors and vendors, signage, garbage and recycling, back flow regulations, hurricane shutters, etc.
Within Rosedale there are 14 individual neighborhood HOA's. These HOA's collect their own dues, either annually or quarterly. There are some areas with homes that do not belong to a neighborhood HOA and only have to pay the annual Master HOA fee. Some neighborhood HOA dues cover landscape mowing and trimming, roof cleaning and painting of homes every seven or eight years. Other neighborhood HOA dues cover only landscape mowing and trimming.
C
The 18 hole Club is a semi-private club owned by CH-6 Rosedale and managed by Coral Hospitality and does not fall under the governance of the Master HOA. The Club offers both annual Golf, Tennis and Social Memberships to Rosedale homeowners and also to any person living outside of Rosedale. Not all Rosedale homeowners are members of the Rosedale Golf and Country Club.
Rosedale is a gated community with 24/7 manned gates.. All homeowners who own a vehicle must get a barcode for their car which allows them to automatically enter either the SR 70 Main Gate or the 44th Avenue Gate. All streets within Rosedale are privately owned and maintained by the community and the speed limit is 25mph.