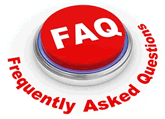 Please try the search engine to answer any question. If you cannot find the answer that way, click on the FAQ logo or try the Contact Us Page to ask your question.
Home Safety Guidelines
(For Break-ins And Burglaries)
Prepare Your Home
​​
Always lock your car.

Park your car in the garage at night.

Lock your lanai screen door.

Leave a light on in the courtyard/side of the house overnight

Purchase an ARC approved motion sensor light for your front entryway or side yard

Purchase a home security system and use it!

Schedule a free crime prevention assessment of your home by the Sheriff's Department (747-3011-2500)
Take These Steps When There is a Suspected Neighborhood Break-In, Prowler, Burglary or Car Theft in Rosedale.
​1. If you see or hear something that you believe requires police presence, CALL 911 FIRST!

2. Then call the State Road 70 main gate at (941) 538-6591 and inform them you have called the police and why. If for some reason the gate attendant does not answer, leave a short message. THE MOST IMPORTANT STEP IS TO HAVE CALLED 911 FIRST.

3. Write down notes about the incident while the details are fresh in your mind so they are available for follow up.
4. Once the police have responded and departed and you believe there is a benefit in alerting the Community to the specific situation, fill out a Contact Us request to the Rosedale Communications Committee with any information that may be useful to your neighbors. The Contact Us request form can be found at the top of this page.

It is important for you to know that our hired gate personnel are not guards but are merely hired gate attendants who are only authorized to check an incoming driver's license, ask questions and deny entry into Rosedale if indicated. However, they have no authority to arrest or to pursue or investigate anyone who enters Rosedale and commits a crime.
​
​6.22.23
​