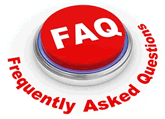 Please try the search engine to answer any question. If you cannot find the answer that way, click on the FAQ logo or try the Contact Us Page to ask your question.
Helpful Information/Telephone #s
​
Key community telephone numbers
​
Emergencies
911
​​
Police General Business
(941) 932-9300
​​
Fire General Business
(941) 708-6233
​​
Poison Information Center
(800) 222-1212
Tax Collector's Office (license plates, driver's license, tax payments): 6007 111th Street East (just off State Route 70 before Lakewood Ranch Blvd). Web site: www.taxcollector.com
​
Tax appointments
(941) 741-4800
​
Driver license appointments
(941) 741-4800
​
Driver licenses & ID cards
(941) 741-4807
​
Property taxes
(941) 750-9566
​​
Key Rosedale telephone numbers
​
State Route 70 Gate House
(941) 756-2777 Open 24/7
​
Links (44th Ave) Gate House
(941) 243-3894 Open 24/7
​
Resource Property Management
(941) 348-2912
Golf Pro Shop
(941) 756-0004
​
Tennis Pro Shop
(941) 739-6403
​
Restaurant Reservations
(941) 753-6200
Utilities
​
SPECTRUM (Cable, TV, Phone land line, if you want one, Internet)
5413 State Road 64 East
Bradenton, FL 34208
941-748-1822
888-289-8988
Note: Tell Spectrum that you are part of the Rosedale Bulk Plan. If there are any issues with Spectrum, contact Debbie and Resource Property Management—941-348-2912.
Verizon (Phone service only)( N/A for internet)
800-837-4966
​
PEACE RIVER ELECTRIC
210 Metheny Rd.
Wachula, FL 33873
800-282-3824
TECO PEOPLE'S GAS
877-832-6747
​
MANATEE COUNTY PUBLIC UTILITIES
Water/Sewer/Trash Pickup.
4410 66th Street West
Bradenton, FL 34210
941-792-8811
​
​
Click here for a downloadable reference card.
Rosedale rosters of residents
There are several sources of resident contact information:
Rosedale Golf and Country Club website, Member Directory online, and some HOAs have their own data base of homeowners.
Nearby hotel special rates
The Holiday Inn Express & Suites at 5464 Lena Road offers Florida residents and Rosedale residents a 20% savings off their best flexible rate. To book their special rate call (941) 755-0055. Find more information on their website: click here
​
The Country Inn and Suites by Radisson offers a 15% discount to Rosedale residents. They are located at 5610 Manor Hill Lane (behind Publix). Call (941) 363-4000 or find more information on their website: click here
​
1.30.22