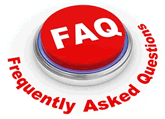 Please try the search engine to answer any question. If you cannot find the answer that way, click on the FAQ logo or try the Contact Us Page to ask your question.
Hotwire Contact Information:
Hotwire Main Number: 800-355-5668
Support

Billing

Sales

Appointments
Hotwire Email:
To access the Hotwire Website for Rosedale, click the button to the right and enter the access code 8419. On installation, you will be provided with your own user name and password.
Online Support with Hotwire:
The Support tab on the Hotwire Website (https://gethotwired.com/support) offers many helpful training videos and documents and is a great source of information.
Our dedicated Hotwire Account Manager, Jennifer Shaw, is dedicated to assist all customers/residents. Jennifer will hold regular "Office Hours" on-site at the 19th hole at the Club every Thursdays from 9:00 am to 1:00 pm. While she is not the primary contact for day-to-day issues, if you are having a problem and the regular channels are not working, email her. She can help with any escalations you may require and/or just assist in answering questions - Jennifer.shaw@hotwirecommunication.com.
​
To ensure quality and accountability, Hotwire Communications dedicates the same technicians to your community, allowing them to become experts in serving the unique needs of your property. Technicians are available after hours and on weekends.
View more information on Hotwire at the bottom of this Page.
Current Committee Chair
Jim Lamy Cable@RosedaleMHOA.com
Purpose
The Cable Committee is commissioned and charged with providing Cable TV and Internet services to the community. This includes the evaluation of technologies; the installation and maintenance of wiring throughout Rosedale (if necessary); the development of community requirements for Cable TV and Internet services; negotiation of any contracts to provide Cable TV and/or Internet services; and the effective operation and oversight of any bulk contracts.
​
Responsibilities
The Cable Committee will periodically evaluate the need for Cable TV and Internet services, and it will solicit recommendations and opinions and advise on how best to meet those needs. The Committee may utilize independent contractors, industry experts, resident experts, staff, or any other qualified individuals deemed necessary. The Committee will not expend any funds in developing recommendations, opinions or advice unless specifically authorized by the Rosedale Master Homeowners Association Board of Directors (RMHA-BOD). The Committee will serve in an advisory capacity to the RMHA-BOD, through the Board member serving as liaison to the Committee. The Committee will report verbally to the RMHA-BOD periodically and make recommendations on the provision of Cable TV and Internet services. Any proposed expenditure of funds will be provided in writing to the Board liaison at least five days prior to the date of any scheduled regular meetings of the RMHOA-BOD so that the proposal may be included in the management report.
​
Term
The Cable Committee shall be a standing committee, subject to yearly review and appointment by the RMHA-BOD, and shall be most involved in the two years leading up to the expiration of any currently operating bulk contract with outside Cable TV and Internet services provider.
​
Organization
The Committee will consist of no less than three members who are homeowners in the Rosedale community. The Committee will have a chair, who will be appointed by the RMHA-BOD. The chair will solicit members from the Rosedale community for membership on the Committee. The Committee will meet as necessary to address matters within the Committee's responsibilities. A report will be prepared of all Committee meetings and provided to the BOD for review.
​
Relationship to the RMHA-BOD
The Committee chair will report to the Board of Directors at regular BOD meetings as appropriate. Recommendations from the Committee will first be presented to the Board liaison for review and evaluation, and then presented to the RMHA-BOD in writing for approval. The BOD will accept or reject the recommendations from the Committee which will act accordingly.
​
Relationship to Management Company
The Committee chair will serve as the liaison to the property manager and Management Company related to the activities of the Committee. The property manager will be available as a resource to the Committee and to solicit bids as necessary in preparation for review by the Committee and recommendations to the BOD. The property manager will also make his or her staff available as necessary to assist with secretarial support, scheduling appointments, meeting with contractors, etc. The Committee chairperson or members shall not directly approach staff of the Management Company for assistance without prior approval of the property manager.
​
​
More information on
Your Hotwire Cable Services
Hotwire is our provider (ISP) for Internet, TV and Phone Services. Hotwire deals exclusively with HOA's. They have no individual retail service; they are organized to deal with communities like ours. Their Fiber to the home [FTTH] service is a world-class infrastructure for the delivery of internet and
communication services that is far superior to any other cable technology.
Internet speed of 500 mb downloads and uploads.

A broad channel line-up.

DVR service will be whole house, with 200 hours of programming stored on their cloud-based network.

Three wireless DVR set top boxes included.

The latest Wi-Fi technology for your house.
The Rosedale MHOA contract with Hotwire for Internet and Cable TV services is a Bulk Agreement. The cost of the Bulk Services agreement is included in your Rosedale Master HOA Fees. In addition to the Bulk Services included in your HOA fees, you may choose optional RETAIL billable services from Hotwire. Examples of optional services are:
​
Additional Set-Top Boxes,

Network Extenders,

Land-Line Phone services,

Home Security etc.

A full list of Bulk and Optional Services as well as Retail pricing can be found on
the Rosedale/Hotwire Website under the Services tab under SHOP. If you choose Optional Retail services, you will receive a monthly bill from Hotwire
Some of the significant value we receive from Hotwire is:

A "futureproof" Rosedale dedicated Fiber infrastructure capable of growth and expansion as our needs change.


Consistent internet speeds of 500Mbps for both uploads and downloads with our Bulk services will minimize buffering during TV and gaming applications as well as enable home office/business solutions. Need more speed, no problem, optional services are offered for services up to 5 Gbps.


The latest Wi-Fi technology for your house is included through a "mesh ready" router that can manage many smart devices and is easily expanded to meet your growing needs. Your network will be anchored by an eero pro 6 solution that includes an on-board smart hub that integrates with Alexa and can help manage your in-home smart devices.


Up to three wireless set top boxes are provided at in the Bulk agreement and are small enough to be mounted behind your TV or in a cabinet as they are controlled via Radio Frequency (RF) signal and therefore do not require "line of sight" to the remote. They connect wirelessly via Wi-Fi and do not require a cable connection. To view the set top box specification sheet, click on https://www.rosedalemasterhoa.com/_files/ugd/38cb1b_b31403a080ea4a999d822342d3581393.pdf.


Other retail services, e.g Landlines and Security are available as well.


The channel lineup included in the Bulk agreement is extensive and includes most of the channels available in the base spectrum package today. There are optional packages that will be offered to include additional content and premium channels. Note both Digital Access and Digital Favorite channels are included in the Rosedale Bulk Package at no additional expense. You Can Review and/or print the included Rosedale Bulk Services channels by visiting www.gethotwired.com/rosedale and navigating to SERVCIES – CHANNEL LINEUP.

Keep in mind that through our Bulk Services agreement, you have a direct relationship with Hotwire. Any questions related to these documents or services should be directed to Hotwire and not the Rosedale communications or cable team. They can be reached via phone, e-mail or Chat by accessing your account on the www.gethotwired.com/rosedale website or via Rosedale@hotwirecommunication.com or 239-217-3262 during the launch phase of the project through October of 2022. Going forward you should Communicate with Hotwire via the Rosedale/Hotwire Website. This site provides you a direct link to Hotwire's customer and technical services departments and will provide you with the information you need to get the most from the services offered by our ISP partner.
​
​
Tip when installing Hotwire
It was recommended that you re-use your existing network name and password previously in use for Spectrum in order to simplify the process of connecting all of your existing devices.
​
Set Top Box Work-around to fix Update Problem
During the last Firmware update to your FisionTV+ devices, many of you experienced your TV(s) turning on mysteriously overnight. In addition to firmware changes, a power outage to your home could potentially cause the same condition. Hotwire has sent a document to customers that describes how, in most cases, this can be prevented in the future. To view the document, click here.