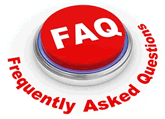 Please try the search engine to answer any question. If you cannot find the answer that way, click on the FAQ logo or try the Contact Us Page to ask your question.
Speed Enforcement Program
The speed limit on all Rosedale roads is 25 mph. The Roads Committee has set up a Speed Enforcement Program to ensure road safety in our community.
The Access Committee will monitor speeding in various locations around the community. They use calibrated radar devices to capture speeds and record license plate numbers of violators. Speeds in excess of 30 mph are subject to the following fines and penalties:

1st violation - $100 fine and 1 week gate barcode/pass suspension

2nd violation - $100 fine and 2 week gate barcode/pass suspension

3rd (and subsequent) violations within a given calendar year - $100 fine and 3 month gate barcode/pass suspension

Speeds in excess of 45 mph are subject to greater penalties.
Those who have had their barcode/pass suspended may still enter Rosedale but only through the visitor gates.
Vendors will be subject to the same rules and warned that ongoing violations could result in them being barred from the community.
Per Rosedale's governing documents, violators have the right to a hearing before the Master HOA Board if they wish to contest a fine/penalty.
​
Fines will "accumulate" during the calendar year, then the timing will start over at the beginning of a new year.
6/14/22