Rosedale Master Homeowners Association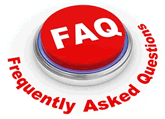 Please try the search engine to answer any question. If you cannot find the answer that way, click on the FAQ logo or try the Contact Us Page to ask your question.
Rosedale Community Council
The Rosedale Community Council is composed of a representative from each individual Rosedale neighborhood, HOA and non-HOA. The Council meets monthly on Wednesdays from 1:30 - 3:00 pm and:
​
Serves as a forum where neighborhoods can share information, ideas, and resources and residents can bring issues and concerns.

Interacts with Master Association committees (present issues, suggest areas for action, assist in implementation of committee activities).

Identify and suggest projects and priorities to the Master Association Board of Directors that impact a specific community or the entire Rosedale community.

Work with the Master Association Communication Committee to facilitate communication between the Board of Directors and Rosedale residents.
​
To go to the RCC Website for more information on the Rosedale Community Council including meeting schedules and minutes of previous meetings, click here.
For inquiries, please contact:

Mike Zinn, Chair
941-758-0044
​
​
3/26/22