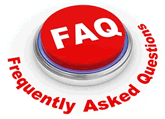 Please try the search engine to answer any question. If you cannot find the answer that way, click on the FAQ logo or try the Contact Us Page to ask your question.
Recap of Rules from the Rosedale CC&Rs
​
This document combines the 2016 CC&Rs with all amendments into one easy to read document with no strike-outs. It has a linked Table of Contents, and is searchable by keyword to make it easier for residents to review the rules. Some paragraphs of the CC&Rs are intentionally left out if they are not specifically rules for homeowners.
With Table of Contents and Searchable by key words