Rosedale Master Homeowners Association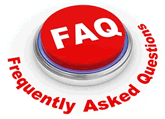 Please try the search engine to answer any question. If you cannot find the answer that way, click on the FAQ logo or try the Contact Us Page to ask your question.
Note to Realtors: If you can think of any content that can be added to this page to help smooth the way for folks who are moving or contemplating moving into the Rosedale Community, please send your ideas to communications@RosedaleMHOA.com.
Do's
​
Do send this Rosedale Master HOA Website address to potential buyers.
Do include Master HOA info and neighborhood HOA information in an MLS listing.
Do inform the Gate if you expect a visitor for an open house.
Do inform potential buyers about Rosedale Golf and Country Club.
Do explain what a zero lot line home is.
Don'ts
​
Don't put up any signage for an open house.