Rosedale Master Homeowners Association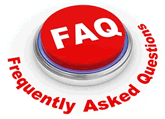 Please try the search engine to answer any question. If you cannot find the answer that way, click on the FAQ logo or try the Contact Us Page to ask your question.
WELCOMING ROSEDALE'S NEW RESIDENTS
Each new resident is sent a welcome email by the Communications Committee, giving them the RMHA website address. They are also told to expect a visit from their HOA's Welcome Rep.
The new resident contact information, forwarded by Resource Property Management to the Communications Committee, is sent to the Welcome Rep Coordinator for the Legacy, Highlands, or Links section, respectively. Each HOA has at least one volunteer Welcome Rep. The respective HOA Welcome Rep is sent the new resident contact information and asked to arrange a visit within the upcoming days. The Coordinator assures that the Welcome Rep has an up-to-date Rosedale Homeowner Welcome Package to deliver during the visit. The Welcome Rep has been provided a script of what to discuss with the new resident. COVID precautions are maintained during the visit to keep both the Welcome Rep and new resident safe.
The Rosedale Homeowner Welcome Package contains the following print documents:
Cover letter

Road map of Legacy and Highlands sections

Road map of Links section

Manatee County All-Hazards Disaster Planning Guide

Manatee County Recycling handout with Rosedale pick-up schedule

Getting Started with dwellingLIVE handout

dwellingLIVE detailed handout

Before You Make Any Changes to the Exterior of Your Property handout

A Brief Guide to Rosedale's Covenants, Conditions & Restrictions (CC&Rs)

Finding Answers to Your Questions about Rosedale on the Rosedale Master HOA Website handout

Rosedale Contact Information card
​
Click here for access to the information found in the Rosedale Homeowners Welcome Package.
​
2/19/22