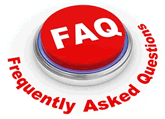 Please try the search engine to answer any question. If you cannot find the answer that way, click on the FAQ logo or try the Contact Us Page to ask your question.
Pet Fence Request (ARC)Form
Instructions & Form
​
Electronic Pet-Enclosures
Electronic Pet-Enclosures are permitted with "conditions". As Rosedale lots have a multitude of easements, set back requirements, zero-lot lines, the potential for two adjacent neighbors having electronic pet-enclosures, and other land-use considerations, each electronic pet-enclosure MUST have Master ARC approval before installation.
The Master ARC will approve/disapprove on a case-by-case basis in accordance with County Code [20-24], Statutes, CC&Rs, and Rules and Regulations. Additionally, homeowners are reminded to adhere to Manatee County Animal Ordinance 12-10.
In addition to the above, the following points are made with respect to Electronic Pet-Enclosures:
No Electronic Pet-Enclosures allowed in Front Yards. An Electronic Pet-Enclosure may, depending upon setback, be permitted in a side yard that abuts a walkway or street. Setback guidelines are as follows:
o Setback from Neighbors property line 5'
o Setback from Pond [waters edge] is met
o Setback from easement and/or common area 5' [exception considered]
o Setback from corner lots 5' [exception considered]
No Electronic Pet-Enclosures allowed on homes backing to Golf Course.

Electronic Pet-Enclosures that received Master ARC approval prior to August 12, 2021 are "grandfathered".
As well, all Electronic Pet-Enclosures in front yards that have been "grandfathered" must have easily visible signs posted in the front yards [maximum of 12"x12"] stating "Electronic Pet-Enclosure" or similar language.
A responsible person must be present with the pet at all times when a pet is in the yard.
All approved electronic pet-enclosures are subject to removal in the event the County Ordinances change to restrict such enclosures.
MANATEE COUNTY ANIMAL ORDINANCE 12-10
​
Manatee County Animal Services' animal ordinance took effect May 14, 2012.
Dogs and cats are not allowed to run at large.
All dogs and cats must be under the direct control of the owner or custodian while on the property of the owner or custodian. This means the dog or cat must be confined on the property by a fence (the ordinance does recognize invisible fences, provided they are in working order), chain, leash, or cord of sufficient strength to restrain the animal or the animal shall be attended and supervised by a competent person by hand or voice control when on the property of the owner or custodian or property the owner or custodian has the right to use.
12.18.21