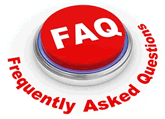 Please try the search engine to answer any question. If you cannot find the answer that way, click on the FAQ logo or try the Contact Us Page to ask your question.
Investment Management Committee Charter
​
Current Committee Chair
Bob Eisenbeis bodeisenbeis@rosedalehc.org
Purpose
The Investment Management Committee, as an agent for the Master Association, is commissioned and charged with monitoring the Association's investments in consultation with the Property Manager and the Property Management Company's accounting department and association Treasurer. It is responsible for making recommendations to the Master Association Board for investment of the Association's reserves and operating funds in accordance with the Master Association's investment policies.
Responsibilities
The Committee is responsible for reviewing the Association's pooled reserve accounts at least annually to ensure that needs are identified and are fully funded, and the Committee will make recommendations for additions as needs are identified in accordance with state law. In addition, the Committee will make recommendations for investment of Association reserve and operating funds according to the Association's investment policy
Term
The Investment Management Committee shall be a standing committee, subject to yearly review and appointment by the RMHA-BOD.
Organization
The Investment Management Committee will consist of no fewer than three members who are homeowners in the Rosedale community, one of whom will be selected to be the chair of the committee. The Treasurer, who is an elected member of the RMHA-BOD, will serve as the liaison to the committee. The Treasurer and committee chair will solicit members from the Rosedale community for membership on the Committee. The Committee will hold meetings as needed with in person, via phone or Zoom. Since no actual funding or expenditure decisions will be made by the Committee, it will not be necessary for minutes to be prepared.
​
Relationship to the RMHA-BOD
The Treasurer will make a report at all Master Association Board meetings, which will be appropriately reflected in the meeting minutes.
2.15.22