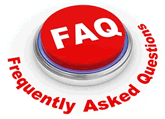 Please try the search engine to answer any question. If you cannot find the answer that way, click on the FAQ logo or try the Contact Us Page to ask your question.
Responsibilities of Realtors
Note to Realtors: If you can think of any content that can be added to this page to help smooth the way for folks who are moving or contemplating moving into the Rosedale Community, please send your ideas to communications@RosedaleMHOA.com.
Register to Get an Entry Barcode and Gate Access Resources
Direct new home buyers to email or bring a copy of the Warranty Deed to Resource Property Management (2025 Lakewood Ranch Boulevard, Suite 203) (cstewart@resourcepropertymgmt.com) or email it to the Access Committee (communityaccess@rosedalemhoa.com). Make an appointment with the front gate to have your entry barcode installed, and arrive with a copy of your warranty deed, identification and vehicle registrations. For more detailed instructions, click here.
RPM will enter them as residents into the dwellingLIVE system with vehicle information. In their absence, contact the Master HOA Access Committee (communityaccess@rosedalemhoa.com).
Impress the New Homeowner with the Need to Learn How to Use dwellingLIVE
dwellingLIVE is the Internet communications system Rosedale uses to enable residents to notify the gate of visitors and vendors. It can be accessed in three different ways -- iPhone, Android Smartphone or using an online browser with your computer or tablet. Using dwellingLIVE, you can add guests or vendors (visitors), add a party list, restrict visitors, select the start and end dates of the visit, and view your visitor history. New buyers can find the instructions for using dwellingLIVE in the items listed under the Gate Access and Safety menu tab on the Master HOA Website (https://www.rosedalemasterhoa.com/dwellinglive).
Inform New Residents of Rosedale's Welcoming Process
The Welcoming Committee needs your help in identifying new homeowners in a timely manner. Please notify the us by sending the name, address, phone number, email address and the date they will be moving in to communications@RosedaleMHOA.com.
Once we are notified of the sale, the new homeowner should expect to receive a visit from their HOA's Welcome Representative within a week or so. This rep will provide them with a print Welcome Package of materials to help them get settled in the community. Contact information for key players in the community will be made available. The Welcome Rep can continue to be a resource to answer questions. If the new residents do not get a visit from the Welcome Rep, they can use the Contact Us menu tab to let us know.
​
Provide New Residents with Utility and Other Useful Contact Information
Contact information can be found on Helpful Information/Telephone #s Page (click here).
​
The Real Estate Agent is responsible for provide new buyers with Dues billing information
Invoices for Rosedale Master Homeowners association's annual dues are mailed in December. All dues for the Master Association are due on January 1st and considered late if not received by January 31st. If the yearly dues remain unpaid after January 31, a notice is sent to and late fees and interest are applied to the account per the governing documents. Late notices are mailed to all homeowners to the address on record in One Source. There will be a late fee for payments received after January 31st.
If you are a new owner who has taken title to a Rosedale property, you should expect that you will be receiving a Dues Bill. It is possible that the bill might be sent to the old owner or a wrong address and you do not receive a bill. Since you are the owner of the property and should have been informed of your obligation to pay HOA dues, whether you receive a bill or not, you are still responsible for payment on time. Contact RPM's Accounts Receivable Department at (844) 280-4688 if you do not receive a bill in December or with account questions.
You may look at and pay your homeowner account by logging into One Source, which is located on the Resource Property Website. https://resourcepropertymgmt.com/ under the Resident Services tab.
If you purchased during the middle of the year, your real estate agent would have gotten an Estopple document from RPM to confirm that all bills were paid and no dues was owing. In that case, the last payment for HOA dues made by the seller would have been apportioned to compensate the seller for your portioning at closing. As with a new buyer, when the new dues bill becomes due for the next year, you are responsible for payment whether you received a bill or not; that is, the same obligations defined above apply.
​
Help us avoid spam filters to improve email delivery from Rosedale
When a resident does not receive an email from us, it is usually because our email got trapped by a spam filter. Internet Service Provider (ISP) such as Gmail, AOL, Yahoo, etc. use spam filters that take many things into account when screening emails before they are delivered to residents. There are things the homeowner can do to help Rosedale emails make it thought the spam filters. Please let the new homeowner know the following:
1. Add us to your contact list to let the spam filters know that you know us. Please create a contact in your contacts file as follows:
Name: Ed Mazer
Company: Communications Committee
Email address: Communications@RosedaleMHOA.com
2. Click on any link in an email from Rosedale. The ISP spam filters will interpret your clicking on a link to mean that you are interested in the content of this email, and that will improve deliverability.
Working with Potential Buyers
Introduce Potential Buyers to the Master HOA Website
Introduce the new buyer to the Rosedale Master HOA Website (https://www.rosedalemasterhoa.com) and help them to bookmark it on their computer for future reference. Encourage them to take the time to read all of the items under the Overview menu tab to familiarize them with the Master HOA, the covenants and the resources in the community. Let them know that they can use the Contact Us menu tab (https://www.rosedalemasterhoa.com/contact-us) to help them with any questions they have.
Inform Buyers of the Process for Making Changes to Your Property
Rosedale is a "deed restricted community," a development where the homeowners association (HOA) has restrictions in place that prohibit certain actions. Make sure that new buyers are familiar with the process for getting approval for any property changes outlined in the items under the Property Change Request menu tab on the Master HOA Website. These rules are established and enforced by Rosedale's Master HOA to maintain our neighborhood's appearance and to support property values. One important element in the process of maintaining our community is the architectural review process, through which any changes to the outside appearance of homeowners' property must be reviewed for consistency with our established standards.
Familiarize Yourself with the Governing Document to Better Inform Potential Buyers
Rosedale is a deed restricted community managed by the Rosedale's Master Homeowners Association (RMHA), a legal entity cooperatively owned by the residents of Rosedale. It manages the operation, maintenance, preservation, management and control of the house lots and common areas in Rosedale in accordance with its Master Declaration of Covenants, Conditions and Restrictions. Review the governing document on the Governing Documents Page under the Governance menu tab to familiarize yourself the Covenants, Conditions and Restrictions in Rosedale so that you can better inform potential home buyers.
​
Bulk Cable Contract for New Homeowners
All Rosedale homeowners are entitled to receive Bulk Cable Services under a contract between the Rosedale Master Homeowners Association and Hotwire Communications. The bulk contract provides each homeowner with approximately 150 HD TV channels, three wireless set-top boxes for receiving the TV signals with whole-house DVR, 500 Mbps of high-speed internet, and one internet router/modem. All these services are provided and paid for through a portion of your annual RMHOA assessment.
Additional services, over and above those services provided under the bulk contract, are available from Hotwire on an individual retail basis and will be billed directly to the homeowner/renter.
You can contact Hotwire directly to better understand just what services are included in the Bulk agreement and to schedule your service installation/activation. They can be reached at: (800) 355-5668 or at via Chat at: www.gethotwired.com.
As a new homeowner, you should carefully check your Hotwire bills to ensure that you are not being billed by Hotwire for services that are provided under the bulk agreement.
To learn more about how Hotwire works, here are several resources:
On the Hotwire website locate their Resources tab for a variety of videos and printable documents.

On the Rosedale website (www.rosedalemasterhoa.com/) click on the Cable FAQ found on the home page. Also, go to the Committee tab, then scroll down to Cable specifically.
​
​
Homeowner Requirements for Leasing
The Rosedale Master Association CC&Rs stipulate restrictions and requirements for leasing one's home. The purpose of this document is to summarize these requirements and to provide a checklist for homeowners who are considering leasing their home. Additional information and ability to download the required forms can be accessed on the Rules for Renting and Leasing Page under the Governance dropdown Navigation tab on the Rosedale Master HOA Website.
If You Seek to Lease Your Home
The Homeowner shall prepare and submit a Homeowner's Leasing Application.

A copy of the Lease Agreement should be attached to this Homeowner Application when it is submitted.

Homeowners are prohibited from entering a lease which has a period of less than sixty (60) consecutive days.

Only the entire Unit may be leased.No room or portion of the property may be leased.

Assessments - monies owed to the Association by the Homeowner - must be paid in full before the Homeowner Application may be submitted for consideration.

Only the Homeowner is authorized to complete the Homeowner Application.

No Unit may be used for any purpose other than as a single-family residence. Units may not be sub-leased at any time.

Should a renter move into a Unit without the approval of the Association, the Association has the right to evict the renter(s)/guest(s) and the Unit Owner will be liable for all costs pertaining to the eviction process including attorney's fee.

Immediate family members are not required to complete the rental application.

The homeowner must provide the Resource Property Management [RPM] with the completed Lessee Application for Lease or Rent [shown in a separate document] of the proposed staring date.

The documentation, fees and any deposit must be submitted to the RPM office at least ten (10) days prior to a renter taking occupancy.

To allow time for processing, homeowners are encouraged to submit their rental applications thirty (30) days in advance.

The MHOA is committed to approve the lease application in no more than thirty (30). Homeowners may request that their applications be expedited. If a homeowner requests to expedite, the MHOA will do its best to accommodate his or her need. If the renter comes from outside the US, more time might be required.

If you are a Unit Owner in Rosedale Master Homeowners Association, Inc., who has a Homestead Exemption for tax purposes, please note there are specific conditions on leasing your unit. Please refer to Florida Statue 196.061(1).

Application processing will not begin until the application, a copy of lease and the $100 processing fee have all been received by Resource Property Management.

The Rosedale Master Homeowners Association requires a non-refundable $100.00 application fee.A portion of the fee is applied to a background check for each individual named in the Lessee Application. If perspective renters are not US citizens, there may be additional charges for an international background check. The Lessee Applicant must contact Resource Property Management [RPM] for International Background fees.Exceptions to the application fee rule are as follows:
a. Renters who have been previously approved and are returning to the same unit on an annual basis. However, a rental application is required each time.
b. Your check should be made payable to: Rosedale Master Homeowners Association, Inc.
c. No application fee is required for children of the applicant(s) who are under the age of
Please mail to:
Rosedale Master Homeowners Association, Inc.
C/O Resource Property Managem
2025 Lakewood Ranch Blvd, Suite 203
Bradenton, FL 34211
The following paragraphs should be included in all lease agreements between Rosedale Homeowners and their tenants.
HOLD HARMLESS: Tenants expressly release Landlord and Rosedale Master Homeowners Association, Inc., from any and all liability for any damages or injury to Tenants, or any other person, or to any property, occurring on the premises unless such damage is the direct result of the gross negligence or unlawful act of Landlord or Landlord's agents.

RULES & REGULATIONS and BYLAWS: Tenants hereby agrees and acknowledges that Tenants have received and read the CC&Rs for Rosedale Master Homeowners Association, Inc. and Tenants hereby promise to abide by all provisions Rules and Regulations.

ASSOCIATION'S RIGHT TO DEMAND RENT: Pursuant to Chapter 720, Florida Statutes, Rosedale Master Homeowners Association, Inc. is entitled to demand that Tenants pay rent directly to Rosedale Master Homeowners Association, Inc., in the event Landlord (Unit Owner) is delinquent in paying any monetary obligation due to Rosedale Master Homeowners Association, Inc. and Tenants agree to pay rent directly to Rosedale Master Homeowners Association, Inc. upon demand in such event.
​
​
​