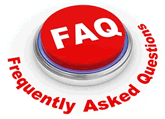 Please try the search engine to answer any question. If you cannot find the answer that way, click on the FAQ logo or try the Contact Us Page to ask your question.
Welcome to the Rosedale Master Homeowners Association Website
​
We are a community known for its friendly residents, active lifestyle and extraordinary location. Whichever of our three interconnected neighborhoods you call home - Legacy, Highlands or Links - this website has been designed as a comprehensive resource for vital information for you.
​
RMHA Board Meetings
2nd Thursday of each month
2:00 pm
To learn when the next Board of Directors Meeting or the next ARC Meeting are scheduled, and get the links to join them, click here.
ARC Meetings
once every 30 days
at 10:00 am via Zoom
​
To contact the RMHA for any reason, click here. Questions go to the Communications Committee, who will respond within 24 hours. If they cannot answer your question, it will be forwarded to the appropriate committee or the Board. Comments and suggestions will also be forwarded to the appropriate committee or the Board for consideration.
Hotwire had Completed its Redundant Failover Connection to the Internet
Construction of the conduit is complete. Cross connect between properties is complete. Link is up and running and redundancy is in place. Redundancy project is 100% complete.
New Master HOA Board of Directors
The new Board elected at the March 13th Annual meeting consists of:
​
Peter Ingraffia, President bodingraffia@rosedalehc.org
Sigrid Seymour, Vice President* bodseymour@rosedalemhoa.com
Chuck Allen, Secretary bodallen@rosedalemhoa.com
Bob Eisenbeis, Treasurer* bodeisenbeis@rosedalehc.org
Ed Mazer* bodmazer@rosedalemhoa.com
Rich Toscano* bodtoscano@rosedalemhoa.com
Brian Fischer bodfischer@rosedalemhoa.com
​
* 2 year term, all others 1 year term
Changes to the fine schedule for speeding
At the Board meeting on March 9th, at the recommendation of John Sasa, Chairman of the Access Committee and after considering constructive input from numerous residents, the Board passed the following motion revising the fine schedule for speeding in Rosedale as follows:
The smallest fine – for speeding up to and including 35 mph – will be reduced to $25 from $50 per occurrence.

Homeowners whose guests, entering Rosedale for the first time cited for speeding at 35mph or less, will receive a warning. [The guard houses maintain records of the license plates of guests so this data is available.]

The fine imposed on homeowners for their guests' speeding violations will be reduced to $25 from $50 per occurrence.

The changes above will take effect immediately and retroactively to all violations starting in February, 2023.
The speed enforcement fine schedule is now:
Based upon individual car license plate, a fine will be levied for each violation as follows regardless of frequency.

Up to and including 35 mph: $25 fine per occurrence

36 – 44 mph: $100 fine per occurrence

45 mph and over: $200 fine per occurrence

Homeowners will be levied fines for any tenants speeding activity per the above tiered fining process.

Homeowners will be levied fines for guest speeding activity at a flat fine of $25 per occurrence. For a guest entering Rosedale for the first time, if cited for speeding at no more than 35mph, the homeowner will receive a warning instead of a fine.

Homeowners are not responsible for Vendors speeding.

Vendors - cited for speeding for the first time are warned and if cited again are suspended from entry for 15 days or more. For larger vendors who are depended on by residents, such as FedEx and Amazon, individual drivers are suspended.

Non-member golfers are subject to being barred from entry if they repeat.

Club employees are subject to dismissal for speeding
​
New Rosedale HOA Facebook Group
We have created a new HOA Facebook Group to provide another channel to reach residents that you can rely on to have accurate information and that will allow residents to post ideas and comments. To join, click here.
​
New Dedicated Hotwire Account Manager
We now have a dedicated Hotwire Account Manager, Jennifer Shaw, to assist all customers/residents. While she is not the primary contact for day-to-day issues, if you are having a problem and the regular channels are not working, email her. She can help with any escalations you may require and/or just assist in answering questions - Jennifer.shaw@hotwirecommunication.com.
Contacting Hotwire for Support or to Report a Problem
Hotwire Contact Information:
Hotwire Main Number: 800-355-5668
Support

Billing

Sales

Appointments
Hotwire Email: Rosedale@hotwirecommunication.com
Online Support with Hotwire:
The Support tab on the https://gethotwired.com/support, the Hotwire Website, offers many helpful training videos and documents, and is a great source of information.
Help our emails avoid spam filters to improve delivery from Rosedale
When you do not receive an email from us, it is usually because our email got trapped by a spam filter. Here are a few things you can do to help Rosedale emails make it thought the spam filters.
Add us to your contact list to let the spam filters know that you know us. Please create a contact in your contacts file as follows:
Name: Ed Mazer
Company: Communications Committee
Email address: Communications@RosedaleMHOA.com
Also, click on a link from any email from us. The ISP spam filters will interpret your clicking on a link to mean that you are interested in the content of this email, and that will improve deliverability.
​
Looking for a Few Good Men (and Women)
The Rosedale Master Homeowners Association is looking for volunteers to help out by joining one of the committees. It's simple. We either spend more money for outside services or we pitch in to help ourselves. It's just being a good neighbor and a good citizen. To let us know you are interested, click here.
​
Check back here regularly to catch up on new postings and activities of the RMHA.
The Rosedale Master HOA Website is managed by the Communications Committee.
Designed and created by Debby Sunkenberg
Webmaster - Ed Mazer
Assistant Webmaster- Jim Masters
Content Editor - Judy Boehm