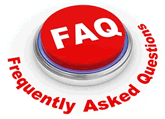 Please try the search engine to answer any question. If you cannot find the answer that way, click on the FAQ logo or try the Contact Us Page to ask your question.
Welcome to the Rosedale Master Homeowners Association Website
​
We are a community known for its friendly residents, active lifestyle and extraordinary location. Whichever of our three interconnected neighborhoods you call home - Legacy, Highlands or Links - this website has been designed as a comprehensive resource for vital information for you.
​
RMHA Board Meetings
2nd Thursday of each month
2:00 pm
To learn when the next Board of Directors Meeting or the next ARC Meeting are scheduled, and get the links to join them, click here.
ARC Meetings
once every 30 days
at 10:00 am via Zoom
​
To contact the RMHA for any reason, click here. Questions go to the Communications Committee, who will respond within 24 hours. If they cannot answer your question, it will be forwarded to the appropriate committee or the Board. Comments and suggestions will also be forwarded to the appropriate committee or the Board for consideration.
New Page to Publish Recommendations for Changes to Our CC&Rs
We have added a new page on the Website to list the changes in the CC&Rs that the Community Standards Committee are proposing for consideration at our next Annual Meeting. To view the page, click here. To add your comments, for or against, send them to bodmazer@rosedalemhoa.com and they will be posted to the page.
New RPM Community Association Manager
To support the need of our community and assist RPM with their administrative responsibilities, we have a new dedicated, full-time Licensed Community Association Managers (LCAM), Paul Taylor, who will work with our Board and the various volunteer committees. Paul can be reached at ptaylor@resourcepropertymgmt.com or through the RPM office at 941/348-2912.
​
Dedicated Hotwire Account Manager
We have a new dedicated Hotwire Account Manager, Melissa Pace-Timer, who will assist all customers/residents. She replaced Jennifer Shaw, who was been promoted and has move on. While she is not the primary contact for day-to-day issues, if you are having a problem and the regular channels are not working, email her. She can help with any escalations you may require and/or just assist in answering questions - Melissa's email address is Melissa.PaceTimer@hotwirecommunication.com.
An Easy to Read Guide to the CC&Rs
A number of responders have asked for a clean copy of the CC&Rs without all the confusing legal language. Many asked to eliminated the strike outs and combine all amendments to make a single document. It was even suggested that we add a table of contents and provide a method of searching by key word.
The good news is that there is such a document and it is available on our Master HOA Website. It can be found by clicking the blue button labeled Summary of Rosedale CC&R Rules Including All Amendments found at the bottom of the Rules and Regulations Page accessed from the Governance tab on the navigation bar. To go directly to the document, click here.
Please note the following warning concerning the use of this document:

WARNING: The following is a searchable and consolidated version of the Rosedale Master Association's Covenants, Conditions and Restrictions along with the amendments thereto which is intended as an informal guide to residents to assist them in familiarizing themselves with the Association's rules and regulations. Users should be aware that this guide was not reviewed by the Association Attorney, nor approved by the Board of Directors and was created by optical scanning with amendments manually added. As such this guide is subject to possible errors and inaccuracies. In the event of any conflict, the actual Rosedale Master Covenants, Conditions and Restrictions and Amendments thereto as recorded in the Official Records for Manatee County are binding.
​
Coral lawsuit
Recently the CH6-ROSEDALE LLC lawsuit was amended to add the Rosedale Master HOA as a nominal party.

For non-lawyers, the Law.com Legal Dictionary defines a nominal party as:
"a defendant or a plaintiff included in a lawsuit because of a technical connection with the matter in dispute, and necessary for the court to decide all issues and make a proper judgment, but with no responsibility, no fault and no right to recovery (of damages)."
For residents who might wish to monitor the progress of the case, you can go out to the Manatee County Clerk of the Court Website and search Case Number, and the case will come right up. All pleadings are public record and free. Here is the link: https://records.manateeclerk.com/CourtRecords/Search/Business. The Case Number is 2022CA002988AX.
​
Contacting Hotwire for Support or to Report a Problem
Hotwire Contact Information:
Hotwire Main Number: 800-355-5668
Support

Billing

Sales

Appointments
Hotwire Email: Rosedale@hotwirecommunication.com
Online Support with Hotwire:
The Support tab on the https://gethotwired.com/support, the Hotwire Website, offers many helpful training videos and documents, and is a great source of information.
Help our emails avoid spam filters to improve delivery from Rosedale
When you do not receive an email from us, it is usually because our email got trapped by a spam filter. Here are a few things you can do to help Rosedale emails make it thought the spam filters.
Add us to your contact list to let the spam filters know that you know us. Please create a contact in your contacts file as follows:
Name: Ed Mazer
Company: Communications Committee
Email address: Communications@RosedaleMHOA.com
Also, click on a link from any email from us. The ISP spam filters will interpret your clicking on a link to mean that you are interested in the content of this email, and that will improve deliverability.
​
Looking for a Few Good Men (and Women)
The Rosedale Master Homeowners Association is looking for volunteers to help out by joining one of the committees. It's simple. We either spend more money for outside services or we pitch in to help ourselves. It's just being a good neighbor and a good citizen. To let us know you are interested, click here.
​
Check back here regularly to catch up on new postings and activities of the RMHA.
The Rosedale Master HOA Website is managed by the Communications Committee.
Designed and created by Debby Sunkenberg
Webmaster - Ed Mazer
Content Editor - Judy Boehm