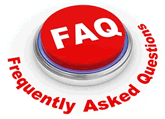 Please try the search engine to answer any question. If you cannot find the answer that way, click on the FAQ logo or try the Contact Us Page to ask your question.
Welcome to the Rosedale Master Homeowners Association Website
​
​
RMHA Board Meetings
2nd Thursday of each month
2:00 pm
To learn when the next Board of Directors Meeting or the next ARC Meeting are scheduled, and get the links to join them, click here.
​
ARC Meetings
once every every 30 days
at 10:00 am via Zoom
​
We are a community known for its friendly residents, active lifestyle and extraordinary location. Whichever of our three interconnected neighborhoods you call home - Legacy, Highlands or Links - this website has been designed as a comprehensive resource for vital information for you.
To contact the RMHA for any reason, click here. Questions go to the Communications Committee, who will respond within 24 hours. If they cannot answer your question, it will be forwarded to the appropriate committee or the Board. Comments and suggestions will also be forwarded to the appropriate committee or the Board for consideration.
​
​
Updated Cable FAQs (4/30)
The Cable Committee has provided us with a greatly expanded list of frequently asked questions and answers to help us understand all of the implications of the upcoming changeover from Spectrum to Hotwire. To review them, click here.
​
New Guidelines for ARC Property Change Requests
The ARC Committee has be diligently working on developing new guidelines to help homeowners know when they need to submit ARC property change requests. They have streamlined their process, speeded up their response times and eliminated some of the changes that need submission. Click here to view their new guidelines.
Information on the No-Mow Zones
Many of you are wondering how the Board arrived at the Rosedale Pond Policy and the "No Mow" strip around ponds and the reasoning behind it. Click here to view information provided by the Stormwater Management Committee, previously shared with the community by email late last summer, that can help you understand the issues.
​
​
​
Introducing a Great New Tool to Help You Find Answers about Rosedale
An easy way to quickly find answers to your questions is to use the new FAQ tool on the Contact Us Page. Just click on the category, and it will take you to answers to the most frequently asked questions about that subject. Easy-peasy.
​
Looking for a Few Good Men (and Women)
The Rosedale Master Homeowners Association is looking for volunteers to help out by joining one of the committees. It's simple. We either spend more money for outside services or we pitch in to help ourselves. It's just being a good neighbor and a good citizen. To let us know you are interested, click here.
​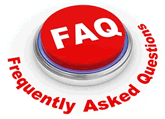 Check back here regularly to catch up on new postings and activities of the RMHA.
CLICK HERE to view tips on how to use this Website.
The Rosedale Master HOA Website is managed by the Communications Committee.
Designed and created by Debby Sunkenberg
Webmaster - Ed Mazer
Assistant Webmaster- Jim Masters
Content Editor - Judy Boehm