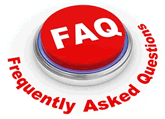 Please try the search engine to answer any question. If you cannot find the answer that way, click on the FAQ logo or try the Contact Us Page to ask your question.
Getting Your Cable TV Service Re-established
Hotwire internet and cable TV service was restored Thursday at about noon. If your cable TV service is not working, you may need to do a simple procedure to re-establish a Wi-Fi connection to your set top box. This is very simple and involves only using the handheld remote from Hotwire and your TV.
​
Here is how to do it, all using the remote:
​
Click the Power button.

Depress the big button at the top with the "rabbit ear" TV icon.

This will cause a screen to be displayed, from which you can select among , Live TV, My Shows, and others.
Click on the Left Arrow to move to the Menu selection.


Press the OK button to select it.


Now, using the Down Arrow, move to the bottom selection on the list – Device Settings.


Press OK to select.

On the right side of your screen, you should see one item referencing Wi-Fi connections.This should only take a few seconds.


Using the Arrow keys, move the cursor to the item that references the name of your personal Wi-Fi network and press OK to select it.

Once selected, you may be asked to enter your Wi-Fi password and a keyboard will dislplay on your TV screen.


Enter you Wi-Fi Password.

Use the Arrow buttons to select and depress each character on the keyboard, and when finished, depress the enter on your screen. Keep in mind that passwords are case sensitive.

When finished, the screen should indicate that your set top box is connected.


Depress the Live TV button [top right of the remote] to go to TV.
Congratulations. You are finished.