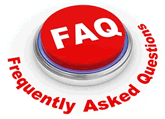 Please try the search engine to answer any question. If you cannot find the answer that way, click on the FAQ logo or try the Contact Us Page to ask your question.
February 24, 2021
​
To: All Rosedale Community Council Members
Subject: Recap from committee meeting – 2/24/2021
​
The meeting of the Rosedale Community Council was called to order by Chairman Mike Zinn. 14 RCC members were in attendance, with 11 of the 14 HOA communities represented and 3 of the non-HOA communities represented. We also had 10 homeowners join our meeting. Joe and Kellie Miller of Miller Results continue to facilitate, assist with any technical issues, and conduct polling on proposals.
Mike reviewed the agenda topics and financial report. We are fully funded for 2021.
A quick recap of items discussed:
Process for HOA's to make changes to their CC&R's:
Dave Kuchinski reiterated the steps his HOA had taken to update his documents to allow approval of changes to the declarations/CC&R's to be approved by the local HOA only. Master board approval will no longer be needed to make these changes. Dave's HOA, as well as Rosedale 2 (Sweetbriar Court) and Rosedale 5-D (Sommerset Bend) are unique in that their documents were some of the first written for the local HOA's and required a wording change to make this happen.

Mike Zinn and Rich Toscano shared the steps they had taken to achieve the same goal – changes made to the local CC&R's can be approved by the local HOA and not the master board. For their HOA's, and most likely all the others, simply removing the "approval of the master board" clause in Article 8, paragraph 6 will allow this to happen. Once this change is first approved by the local HOA residents, then change can be brought to the master board for final approval.
Drainage on 88th St. E:
Work on the storm drain was supposed to start this week. However, there has been a delay in the shipment of the new larger grate. Work will begin once this grate is received. Roads committee will inform us when the work will begin.
Metal Stop Signs and other signs:
Gregg Matthews surveyed the signs in Legacy and Highlands and found many hard to read or unreadable. Gregg is meeting with Jim Biddlecome of the roads committee to review findings and assist in developing plan to get them updated. He has also noted some monument lighting that is out and will inform committee of such

Gregg is also monitoring the sale status of the remaining builder new-homes, as developer has stated once homes are sold, developer sign at front entrance will be taken down.
RMHA Communications Committee sending meeting announcements to residents:
This is a follow-up issue from last month's meeting. Chuck will be discussing with committee and provide update at the next meeting.
General Appearance @ SR70 entrance:
Gregg is meeting with landscape committee to discuss options and plans to update and beautify the SR70 entrance. Work has already been done at the 44th Ave. entrance.

Gregg also brough up issue of FDOT placing porta-potty at the SR70 entrance for the road construction workers, even though the work is being done far from our entrance. Gregg to reach out to construction supervisor and/or FDOT team to move unit down the road away from our entrance and closer to the workers.
Update on clarification memo sent to RMHA – i.e., contact lists:
Memo was discussed at the Rosedale annual meeting Monday night, February 22nd. Board members agreed with position RCC had taken:

The RCC would be responsible for contact list; HOA presidents, master board members and RPM would be recipients of full contact list, and a redacted version would be placed on the Rosedale website.

Said information would not be gathered by any outside real estate brokerage nor share with any real estate brokerage.
However, board was unable to put this into a motion to vote on as this was not a function that could be conducted at the annual meeting. Formal vote will have to be conducted at March's meeting.
Discuss recommendation to RMHA to have committee contact information and priorities on website:
Group unanimously agreed with recommendation, with only change to original recommendation being a contact email box for each committee rather than the committee person's information.

Mike to send recommendation to RMHA for consideration at next board meeting.
Three questions were asked of the group, with polling of responses:
Do you send out the RCC meeting notices to your neighborhoods?

79% - Yes 14% - No 7% - Sometimes

Do you send the meeting summary to your neighborhoods?

71% -Yes 14% - N 14% - Sometimes

If you attend the Master Board meetings, do you send a summary of those meetings to your neighborhoods:

21% - Yes 57% - No 14% - Sometimes 7% - Unsure
There were two non-agenda items discussed:
Issues with golfers relieving themselves at the #4 tee box:

Several residents have complained about recent activity of this nature. Idea advance by RCC member was to place a faux camera at this location to discourage such activity. Gregg will meet with golf course management to discuss possible solutions.

Rich Toscano discussed ARC approvals, and felt committee may be adding qualifications not stipulated in the CC&R's. His request was that committee should be adhering to what is currently written and not impose additional guidelines/requirements until such changes were approved by the master board. He also felt the local HOA's should be able to deal with requests. This sparked quite a discussion, as some agreed with Rich's position and others felt the ARC committee was doing a fine job integrating all that had been done and approved under the developer and bringing those decisions and consistency into all future decisions. Bob Scully, who sits on the ARC committee, reiterated that the committee has been working on drafting a check-list of requirements for various ARC requests to make it easier for homeowners to ensure they had all the proper documentation and information upon submission. No definitive resolution was arrived at due to time constraints; we will continue further discussion at the next RCC meeting.
Mike adjourned the meeting and opened it up to homeowners that had joined the call. No major issues were brought up.
Next RCC meeting will be Wednesday, March 24, 2021 at 1:30 PM. Next Board of Director's meeting is Thursday, March 11, 2021.
Chuck Allen
RCC Secretary