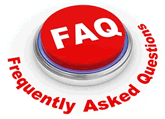 Please try the search engine to answer any question. If you cannot find the answer that way, click on the FAQ logo or try the Contact Us Page to ask your question.
Property Change Request (ARC)Form
Instructions & Form
​
The Property Change Request Form is a pdf fillable form. The form must be downloaded before filling it out. Once you have filled it out you can email it to your local HOA or hand deliver. The form can be filled out and easily submitted via email to RPM without having to hand write or scan the document for submission.
​
The ARC Rosedale Master Homeowners Property Change Request for has three sections.
The first section is the Property Change Request to be filled out by the homeowner.

The second section is to be completed by the local HOA ARC Committee if the homeowner's home has one.

The third section is to be completed by the Master HOA ARC Committee.
​
You will note that on the form there are five different categories or types of changes that require ARC approvals. You should check the appropriate box indicating the type of change being proposed.
In the case of any change that requires delivery of supplies on pallets, they may not be placed on the street at any time. To hedge against road damage, a $250 returnable deposit check payable to Rosedale Master Homeowners Association (RMHA) is required and must be submitted to Resource Property Management (RPM) at the time of application. The last page of the form includes a request for return of the deposit upon completion of the work being proposed. Return via email is preferred.
Use the following email for all ARC correspondence: Cristina Stewart - (cstewart@resourcepropertymgmt.com)
​
The application process for review of proposed changes by the Architectural Review Committee (ARC) is slightly different for homeowners who are part of a local HOA (homeowners association) than for homeowners who do not have a local HOA. The procedures below are detailed separately for these two different categories of homeowners.
​
​
​
If homeowner's residence is in a local HOA
Step 1 Fill out the form and submit it first to your local HOA
for review and approval.
Step 2 If approved, they will forward it to RPM for submission to
the Master Architectural Review Committee for review.
​

If homeowner's residence is not part of a local HOA
Fill out the form and submit it electronically, if possible, to RPM.
Other Important Information
All properly submitted requests will receive a written reply from RPM as quickly as possible with either approval, denial (with possible guidance for resubmission), or request for additional information.


If request is approved, it is the Owner's responsibility to notify RPM and the HOA ARC Coordinator upon completion of work.


Please be aware that should work be done to the exterior of your home without ARC approval, the Rosedale Master Homeowners Association has the right to demand the property be restored to its original condition at the owner's expense.


Homeowner is responsible for any damages to the common areas or the neighboring properties.


Approval of the ARC request does not supersede any city/county/state approvals. Homeowner is responsible for obtaining any city/county/state approvals and providing copies of such to RPM before work may begin.


All work must comply with Rosedale Master Homeowners Association Covenants, Conditions, and Restrictions.


No drainage easement, swale, canal, lake, or pond may be obstructed, filled in or altered.


Nothing in the approval authorizes any activity in wetlands or conservation areas of Rosedale.


Trees or vegetative plants placed in an easement are not protected even if approved by the ARC.


If adding a Generators, it must be screened from view similar to the requirements for pool pumps, AC equipment, etc.
5.11.23