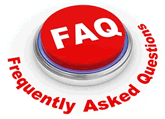 Please try the search engine to answer any question. If you cannot find the answer that way, click on the FAQ logo or try the Contact Us Page to ask your question.
BEFORE YOU MAKE ANY CHANGES TO THE EXTERIOR OF YOUR PROPERTY
​
​
As a new homeowner, you will probably want to make some changes to your property. Any changes to the outside appearance of a Rosedale homeowner's property must be reviewed by the Architectural Review Committee for consistency with established standards to maintain our neighborhood's appearance and to support property values.
All homeowners must complete and submit a Rosedale Homeowners Association Property Change Request (ARC) form prior to making any changes to the exterior of their home. This includes landscaping changes, driveways, roofs, exterior paint, pools, pool cages, lawn ornaments, tree removal, and the like.
To learn more about this process, CLICK HERE. The process differs based on whether you have a local HOA for your neighborhood or not.
If you are uncertain whether you should complete an ARC Request, please contact your HOA ARC coordinator or Resource Property Management (Deb Janke at: djanke@resourcepropertymgmt.com).
To print this document for distribution, CLICK HERE.