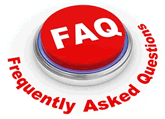 Please try the search engine to answer any question. If you cannot find the answer that way, click on the FAQ logo or try the Contact Us Page to ask your question.
Bulk Cable Contract for New Homeowners
All Rosedale homeowners are entitled to receive Bulk Cable Services under a contract between the Rosedale Master Homeowners Association and Spectrum Cable Services. The bulk contract provides each homeowner with approximately 125 Spectrum Select TV channels, two digital set-top boxes for receiving the TV signals, 100 Mbps of high-speed internet, and one internet router/modem. All these services are provided and paid for through a portion of your annual RMHOA assessment.
Additional services, over and above those services provided under the bulk contract, are available from Spectrum on an individual retail basis and will be billed directly to the homeowner/renter.
As a new homeowner, you should carefully check your Spectrum bills to ensure that you are not being billed by Spectrum for services that are provided under the bulk agreement. Homeowners moving into newly built homes (not previously occupied) must contact Resource Property Management at (941) 348-2912 to have your new home added to the bulk contract.
8.18.20